This page I will record some of Projects and Servers I have made, which are open to public. If there are any errors, please give me a feedback in the Comments.
Due to the limitation of Hugo, only markdown and few HTML format. If you want more, please go to the relevant page.
Icey's Drive
This is a Cloud Drive powered by Alist, which contains lots of math and NEEP materials.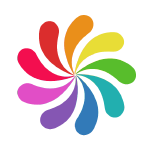 Icey's Image
This is a Image Hosting Service built using Lsky Pro.
Live https://live.icey.one Temporarily closed
7*24 hours live , if you find that I'm not studying, remind me via @Satomi_Akane, please.